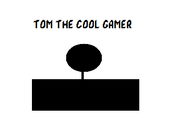 Season:1
Episode:8
Previous Episode: Evil returns
Next Episode: Soccer bros
Transcript: Click here for transcript
Characters
Edit
Tom gets the world record on Gunners: the game and gets alot of attention and leaves Dave out in the process and becomes friends with Jason Joystick but he is another minion sent by Jack to kill Tom and stop him from being famous.
Ad blocker interference detected!
Wikia is a free-to-use site that makes money from advertising. We have a modified experience for viewers using ad blockers

Wikia is not accessible if you've made further modifications. Remove the custom ad blocker rule(s) and the page will load as expected.